Published: Thursday, 5 December 2019
Yes or no questions are a recurring subject of debate. Some say you shouldn't ask and others say you can do it. In practice, it is quite possible to ask such questions, but it is then necessary to be able to interpret the answer. Here are two examples of alternative choices, the second example being clearly a yes or no question.
First example: buying a console
When I was thinking of offering a game console to a loved one, I asked if it would be better to use a portable model or a home model.
Without seeking help from outside, it would therefore be the home model.  We also see that the lower trigram represents joy, so joy is inside. I ask a confirmation question to validate my interpretation.
Confirmation question: home model?
We're moving away, but what is moving away? It is time to ask a follow-up question:
What is moving away?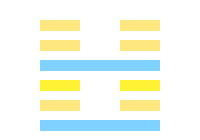 The prospect of seeing the device broken.
Second example: switching to fiber.
I asked if I should switch my internet connection to fiber, recently installed in my neighbourhood.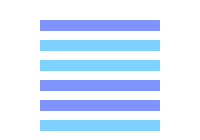 Confirmation question: so I stay with my current connection.
Follow-up question: what is declining?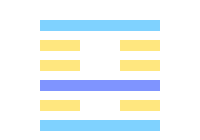 The confirmation question helps to avoid misinterpretation. It also allows you to explore the subject a little further. This is a technique I used many times when I consulted to obtain Taoscopy comments. In the second case, it is a humorous spade, but the answer is unambiguous.