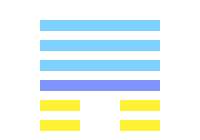 The trigrams
The trigrams are combinations of three yin and yang lines. The three bottom lines of the hexagram form the lower trigram and represent the inner situation. The three top lines form the upper trigram and represent the outer situation.
Upper trigram: The sky

Lower trigram: The mountain The lake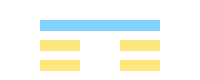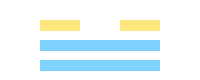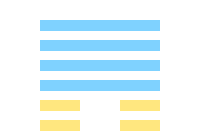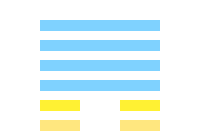 The second line, divided, shows its "subject holding (his purpose) fast as if by a (thong made from the) hide of a yellow ox, which cannot be broken.
Bing
DeepL
Google
Yandex
Si pour retenir une chose, on emploie une lanière de cuir de boeuf, personne ne pourra l'arracher.

On sera ferme en son propos.

Si l'on se garde et retient bien, on réussira.
Bing
DeepL
Google
Yandex