Published: Wednesday, 24 May 2017
Updated: Sunday, 2 July 2017
8.3 (8 > 39)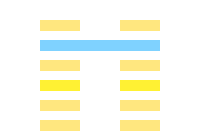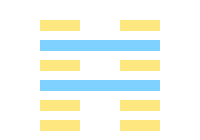 Situation
One has established relations with unpleasant people.
One of the most dreaded lines of the I Ching is 8.3. In some comments it refers to wrong people (Wilhelm-Baynes), in others to non-people (Hilary Barrett)  or unpleasant (disreputable) people (Taoscopy).
Six in the third place means:

You hold together with the wrong people.
Wilhelm-Baynes
What is generally understood is that we are confronted to evil people. It seems like we should be very careful when dealing with these persons and if possible shun them. Richard Wilhelm recommends:
Maintaining sociability without intimacy is the only right attitude toward such people
However, when practicing the I Ching, it can happen that we get this reading for something else than people. For example this thread at onlineclarity is about housing. We could elaborate that a house is non-people, but how can we interpret this? The question was:
"What advice for me re timing to buy a house "
In the background description, we can see that the poster describes difficulties with the landlord. At the end of the thread, the advice came to be wary of buying a house for wrong motives.
So, some can see this advice as an encouragement to leave because the landlord would be this kind of unpleasant people. Others can see it as a warning against leaving for wrong motives. And naturally there are other interpretations, for example that the new house would be unpleasant.
So, what is remarkable in this reading, is much less the interpretation that we can make, but the fact that the comment led us to point at the landlord and label him as unpleasant. Without even knowing more background. Someone in the thread also suggested suspicion against the estate agent, who could possibly be the wrong person. This line is as such a perpetual source of suspicion and embarrassment. Fortunately, Sri Ma Anandamayi can rescue us.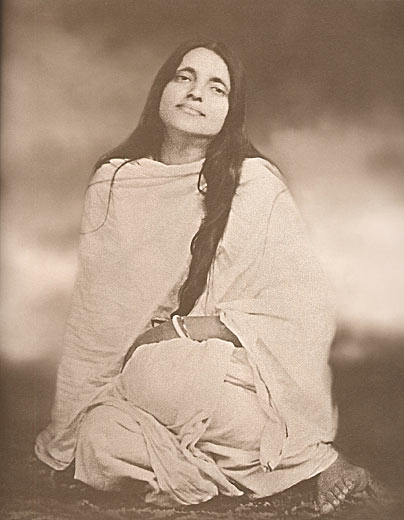 To listen to discourses on God or Truth is certainly beneficial, provided one does not allow oneself to be moved by a spirit of fault-finding or disparagement, should there be differences of outlook to one's own. To find fault with others creates obstacles for everyone all around : for him who criticises, for him who is blamed, as well as for those who listen to the criticism. Whereas, what is said in a spirit of appreciation is fruitful to everybody. For only where there is no question of regarding anything as inferior or blameworthy (asat) can one call it Satsang - a play upon words: Sat means True Being, the Good; satsang the company of the good, and also a religious gathering. Asal, the opposite of sat, means non-being, wrong, evil. Therefore to find fault (asat) in a religious meeting (saiang) is a contradiction in terms.)
What is described here is the spiral of criticism. This is similar to Jesus' saying:
"Why do you look at the speck of sawdust in your brother's eye and pay no attention to the plank in your own eye?

How can you say to your brother, 'Let me take the speck out of your eye,' when all the time there is a plank in your own eye?

 You hypocrite, first take the plank out of your own eye, and then you will see clearly to remove the speck from your brother's eye."
Please note that Jesus recommends working on our own flaws first before dealing with others. This is precisely the lesson of the hexagram 39, as taught by Confucius.
To explain the problem in my own words: if you say something bad about someone, then you in turn will be subject to criticism. And the people who will criticize you will also be subject to criticism. This is the never-ending spiral of criticism and what the line 3 of the hexagram 8 is warning us against. Therefore, analyzing the aforementioned thread at onlineclarity led us to be suspicious of the original poster, of the landlord and of the estate agent.  Then we can in turn criticize who has been suspicious, thus offering ourselves to open criticism.
Now, it can be necessary to exert some criticism. For example if one of your good friends is a singer and can't sing correctly, you'll want to help your friend by saying the truth. When asked about this the I Ching commented:
2.3 (2 > 15)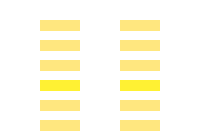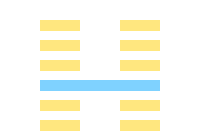 Situation
One takes only the necessary to carry out their task.
Now, how can we interpret the 8.3 comment from above? Simply put, this poster had no reason to leave this house, other than being critical about the landlord. Who are the unpleasant people? And what if we were leaving this question unanswered?
Update:
After consulting the oracle, the comment has been changed to: One is acquainted with people whose reputation has been tarnished.